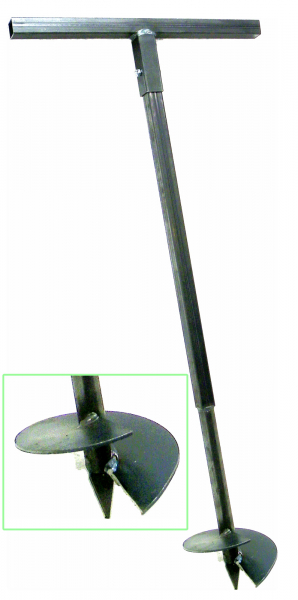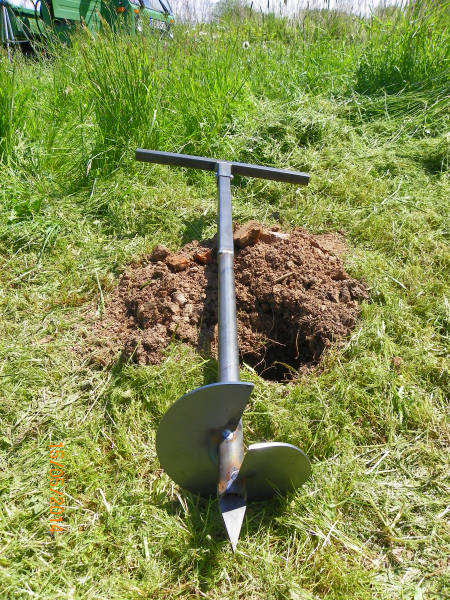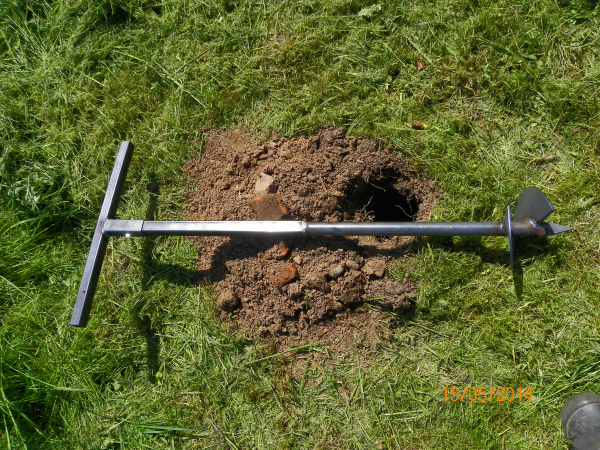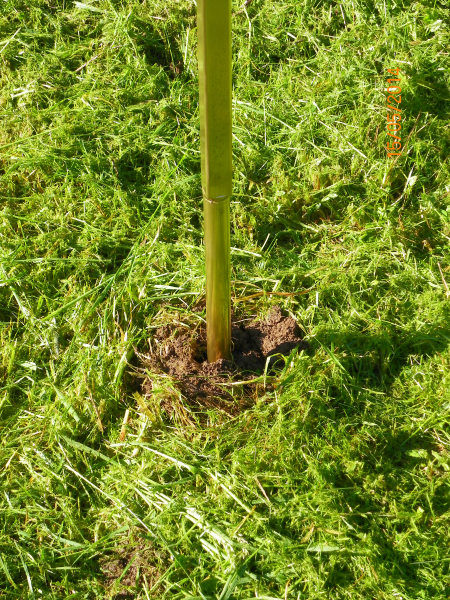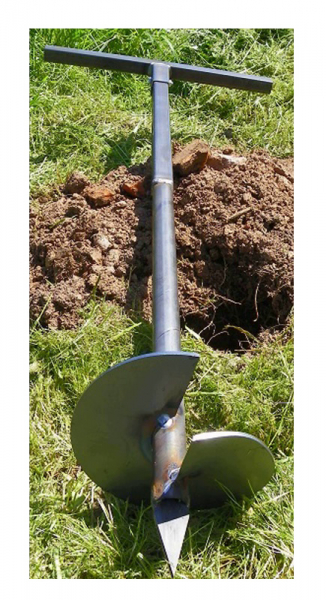 180 mm drill planting garden drill hand drill auger Post Hole Digger
180 mm , about 1 eMeter long , collapsible garden Drills / planters drill
It is in this drill to a very stable , durable , professional version , wherein the handle can be unscrewed for transport. These drills are made in Germany in small batches by hand , where the emphasis is placed on the functionality and stability.

This type of drill has been developed together with local hunters , foresters , nurseries and now have an approximately 2 -year trial period in daily use hintersich , in addition we have had this drill test of friends and acquaintances in the long-term use . After a successful trial period , we also want our customers a high quality product made ​​available to the daily work easier.
Due to the single-edged and single-leaf design a fast drill is given , even in the stony soils , clay soils , sandy soils and even in gravel .

The drill is supplied unpainted with a possibly slight oil film , if required you to paint this after the first few uses and on the approach of light surface rust .

The drill is light, despite stable materials and in addition the worm is fully welded.

The regrinding of the cutting is possible with a regular flex.

The handle can be removed for transport purposes.
The areas of application are , for example, varied Planting holes , foundation holes , post holes , etc. It is also possible with this drill to make a hole wells this however, you must still purchase our extensions. The drill is fully compatible with all unserern Erdbohrerprodukten and thus universally applicable .
The handling is very easy . The drill is fitted together with the handle and firmly bolted to the enclosed screw and nut. Then put on the earth, and with a little pressure herrum turned right into the earth, wherein at regular intervals of the drill is pulled upward to shake off the earth.
Important when planting trees and shrubs , etc. the fastest possible spread of the root ball is to draw the nutrients . For this reason, please fill drill twice as deep as the root ball , and with loose soil ( potting soil ) , press plants good and sufficient water. Thus, the optimal conditions for new plantings are established.
Customers who bought this product bought also the following products: